Are you trying to scale your business but feel overwhelmed by all of the hats you need to wear on a daily basis?
Do you spend hours posting on social media, sending emails and marketing your products then walk away frustrated because for all your work, you still can't see results?
Do you ever imagine what it would be like to expand your team but you're not sure how, when or who to hire?
Or maybe you want to diversify your products but you're having trouble honing in on which ideas are worth pursuing?
If the answer is yes to any of these questions, you're in good company — as our businesses grow, the challenges keep coming but they look different. Right?
You don't have to reinvent the wheel, we're here to help you strengthen and scale your product based business. Let's get started...
business operations on the
podcast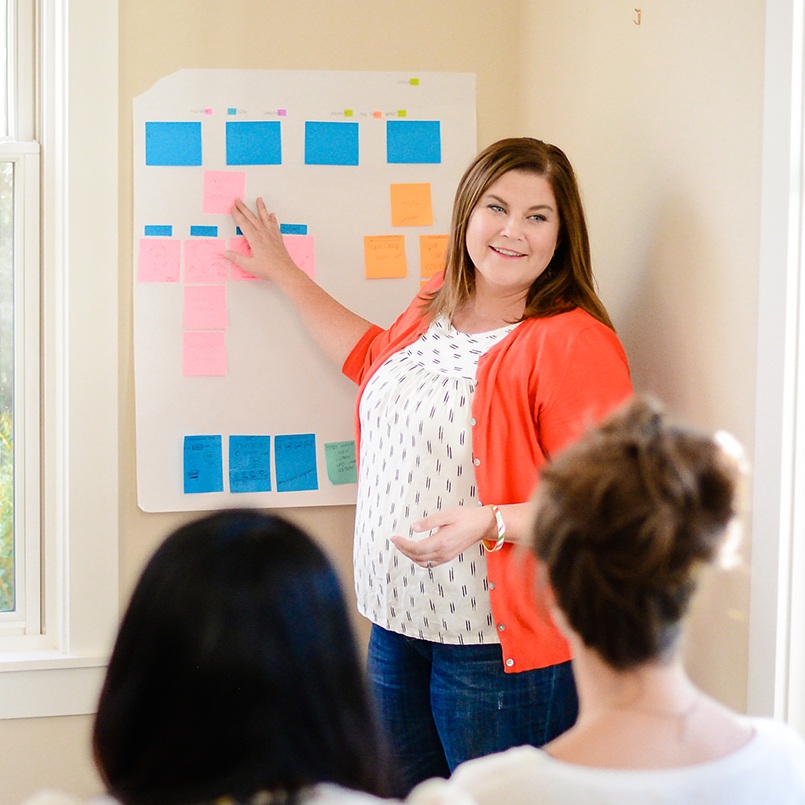 decide what to delegate in 3 simple steps
Learning what and how to delegate is the first step in making sure you're hiring the right people for the right projects. This FREE MASTERCLASS will show you how to get started, so you're removing tasks from your to-do list.
Business Camp was built for the experienced creative business owner, taking into consideration new challenges you face as you surpass the start-up phase. Learn actionable solutions to help you grow, strengthen and operate your creative small business more efficiently. You'll finish this course feeling confident, energized and armed with concrete information to refine your business systems.
Work Smarter, Not Harder.
Join Group Coaching + Mastermind with Katie Hunt
business operations on the
blog
We only recommend products and services that we use and love. If you click through and purchase, we may receive a commission at no additional cost to you.
Connect with our community:
Join our free Proof to Product Facebook group.